So I think it's been just over a week now since Rhianna launched her luxury brand FENTY with LVMH. Since then all I have been seeing is backlash for the brand. Everyone is free to have their own opinions but I have seen multiple people commenting on how we have seen this done before but since when did fashion has rules? Last time I checked designers have full creative control, they take inspiration from other designers, from other eras and from different moments in time so can somebody please explain to me as to why people are so concerned over the fact that we have seen similar designs before because in my opinion fashion is an art and designers are allowed to do whatever the hell they want to do. You don't see people complaining over the fact that they have brought back flared jeans even though they were done before and were extremely popular in the 70s.  You don't see people complaining when High Street brands copy the likes of Chanel, Hermes and jacquemus. Somebody, please help this make sense to me.
Then we have people complaining about the price. When will people understand that LVMH is a luxury institution that houses brands such as Dior, Louis Vuitton And Chanel. They house the most luxurious brands of our time so you cannot expect the prices of FENTY to be High Street, darling this is not Topshop or Zara this is luxury with a capital L. And I think that people are forgetting about Rhianna's collaboration with Puma which I can tell you now, the prices are extremely affordable and accessible to normal people like you and I. Not to mention the fact that nobody ever complained about her puma collaboration. If you can't afford luxury that is your problem but do not come and criticise what somebody else has built and spent so long trying to perfect just because you hate the price tag because I know for a fact that if FENTY was the same price mark as ZARA people would not be complaining and that's FACTS. Please learn to understand the difference between constructive criticism and hate.
How Fenty has changed luxury fashion
First, she changed the beauty industry forever by bringing more attention for the need of diversity in the range of products that were on offer for POC and now she's helping to rewrite luxury fashion. I was not joking when I said everything that this woman touches turns to gold!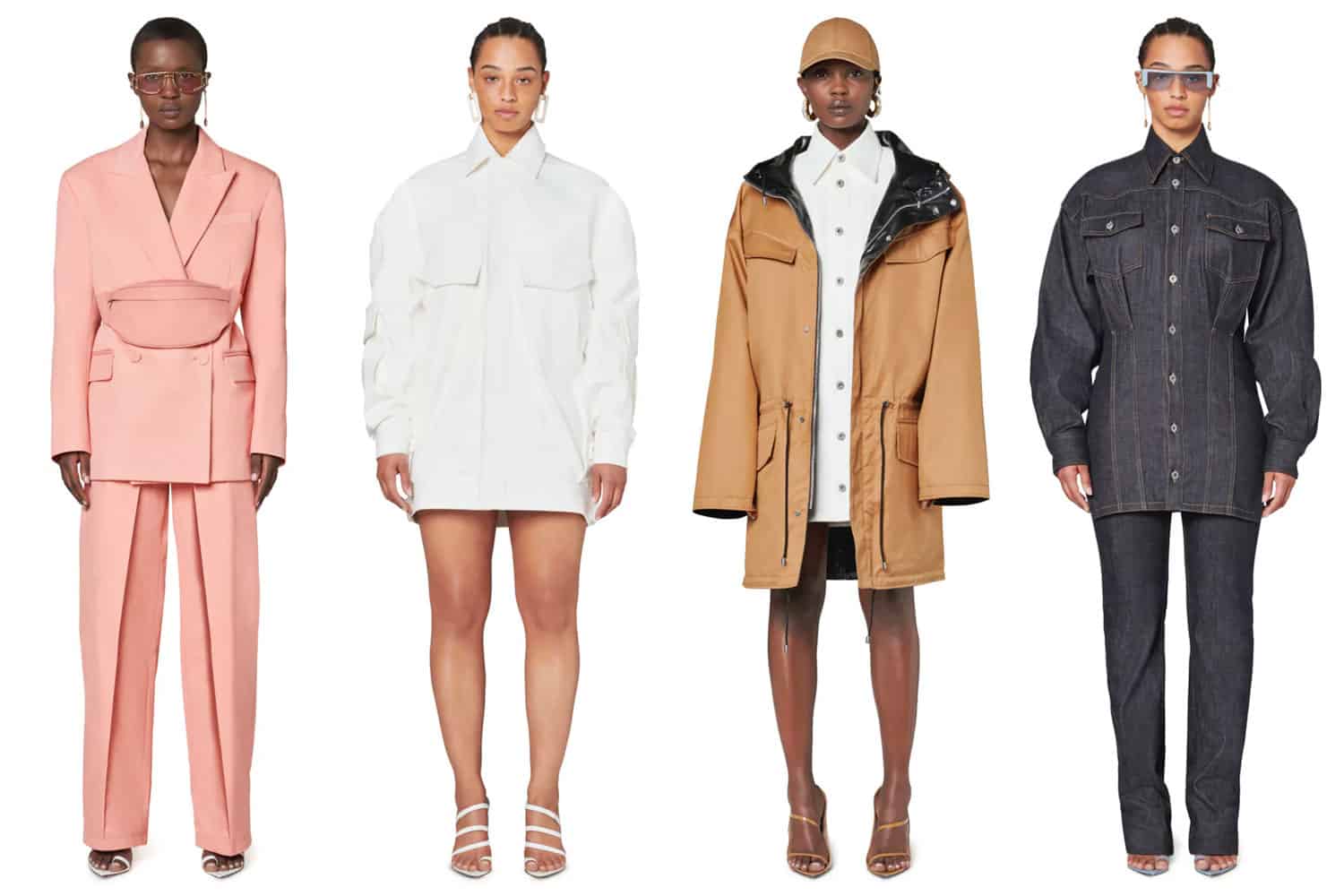 N01. Fenty represents the first major fashion brand that LVMH has founded from scratch and to add to that it is the first luxury fashion brand helmed by a black woman #blackgirlmagic!
No2. Rihanna has changed up the fashion production schedule by offering this collection as a direct-to-consumer retail model with new pieces arriving on a 6-8 week basis. The first instalments went on sale on Fenty.com on May 29; the next instalment launches at the end of June. With most luxury collections we usually see them presented at fashion week then have to wait months until we can actually purchase the goods.
No3. She never likes to define who wears what from her collection, so can we consider this as LVMHs first gender-neutral designer? I saw the press pictures and most of these pieces look AMAZING on both men and women.
No4. It's built for the modern woman. Most of the brands at LVMH have been established for hundreds of years so they have a particular image they need to convey and keep up with so not all of them cater to the NOW. Which is why I believe most people only invest in designer accessories (bags, shoes, jewellery etc.) rather than luxury clothing.
No5. The brand caters to women with curves. Although most pieces in the collection are oversized, they details of every item help to bring out your curves, whether that be making your waist appear smaller or making your hips look bigger. This is a luxury brand that will compliment you in every way!