If anyone knows me they now that I absolutely adore skirts! I wear them all day everyday! I may even have a slight obsession, who knows.
This may or may not be a phase but I never really used to like skirts, I was always a jean kind of girl for YEARS, even in primary school I refused to wear skirts/ dresses during summer, my mum would literally have to force me. However over time and after having gone through high school where I had no choice but to wear a skirt for 5 years straight I have grown to love them and in the last two years have built up quite a collection.
My friends and family already think I own too many skirts but in my opinion you can never own too much of anything. Every piece of clothing has a story to tell and an outfit to contribute to and an occasion to cater for. No one can ever have too many clothes!
Just because it's winter it doesn't mean that you can't wear a skirt??? That's why someone invented tights! And secondly I will wear whatever I want at my own risk, so just let me wear my skirt in peace. Sometimes you need to take a risk, no pain no gain right?
From midi, to denim to mini here are my favourite skirts at the moment;
Left to right;
Cord Asymmetric Wrap Mini Skirt
Left to Right;
Heritage Check Frill Mini Skirt
Left to right;
MOTO Cord Zip Denim Mini Skirt
Left to right;
Checked Buckle Peplum Mini Skirt
MOTO Lace Applique Denim Skirt
Left to right;
MOTO White Lace Up A-Line Denim Skirt
MOTO Mid Blue Denim Mini Skirt
Left to right;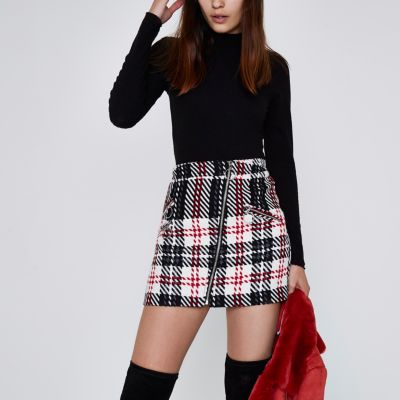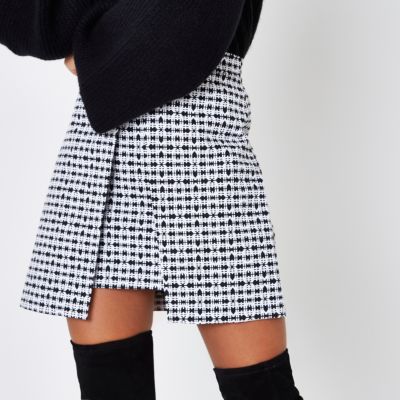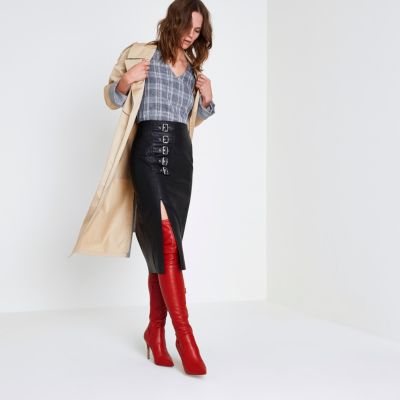 Left to right;
Cream check knit biker mini skirt
White and black check split front mini skirt
Black faux leather buckle pencil skirt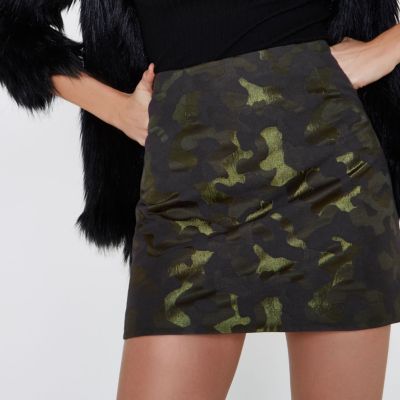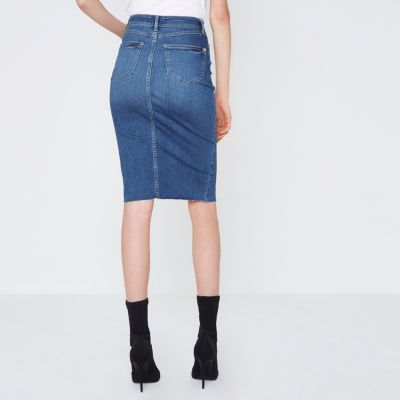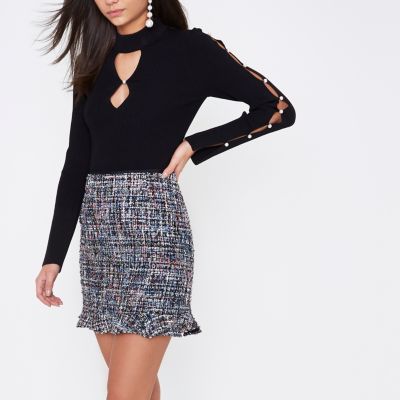 Left to right;
Green camo jacquard mini skirt
Mid blue front split denim pencil skirt
Dark grey boucle frill hem mini skirt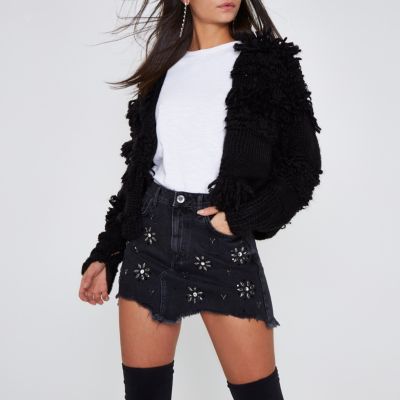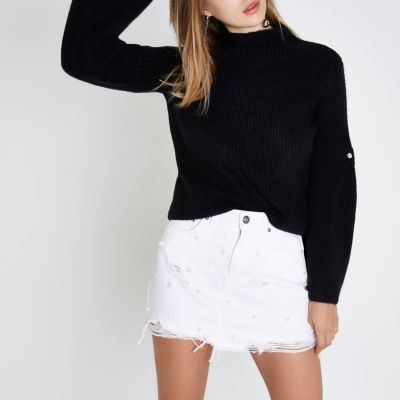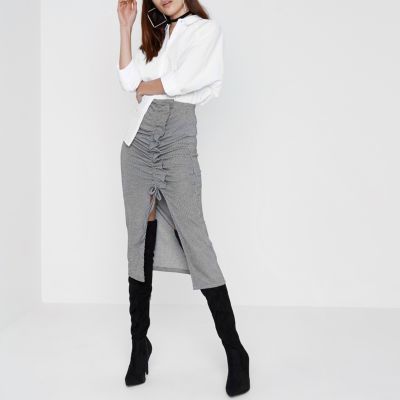 Left to right;
Black gem embellished frayed hem denim skirt
White faux pearl embellished denim mini skirt
Grey check frill ruched jersey pencil skirt