As you can see the Simmons' dominated the 90s/ early 2000s. They were the OG mogul family. They practically paved the way for the Kardashian/ Jenner clan. Phat Farm was a fashion line founded by hip-hop impresario Russell Simmons aka the founder of Def Jam record label in 1992. The name Phat Farm to me was perfect for the times, – a hip- hop slang word that urban dictionary would describe as something "cool, pretty hot or tempting"
Before Mr Simmons founded Phat Farm in 1992, his main focus was music. With his partner Rick Rubin, he launched Def Jam Records signing huge rap musicians like The Beastie Boys, Public Enemy, and of course, Run-D.M.C. Rush Communications was soon created thereafter and housed Phat Farm, a clothing line Simmons sold at a small shop in New York's Soho district. With the help of Marc Bagguta, who ran the boutique, and 22-year-old skateboarders Alyasha Jibril Owerka-Moore and Eli Morgan Gesner, who became designers for the brand, Russell Simmons managed to turn Phat Farm into one of the most iconic urban brands to ever grace the earth. You can tell that Russell's music background had a huge influence in how he branded phat farm as well as the clothing he provided. The line was an upscale mix of sporty urban fashion with elements of the classic ivy league prep student – he was a man who paired baggy jeans with crisp white sweaters and somehow made it look good! But now if I see someone dressed like that I instantly cringe, that fashion was left in the 90s and that is where it should stay for the rest of eternity.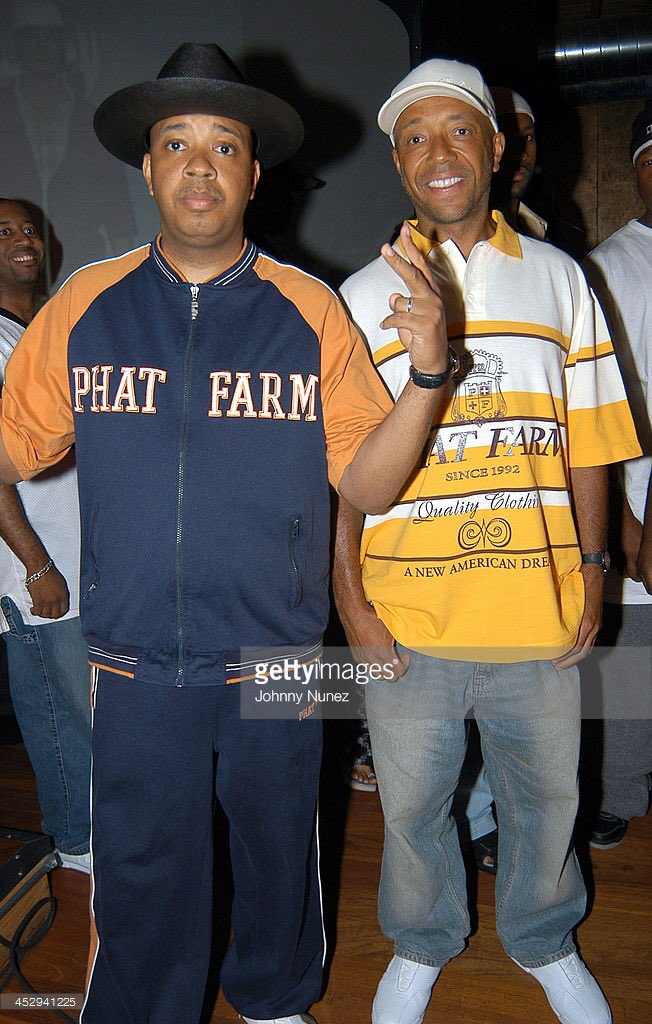 It needs to be taken into consideration that, Simmons once admitted that Phat Farm was not an immediate success, he lost almost $10 million during the first six years but he says that once things took off, they really took off, helping to boost his net worth up to $300 million.
This man was a pivotal player in this so-called "urban wear" fashion movement in the late 1990s as the founder of Phat Farm which over time eventually became the uniform for hip-hop fans. Urban streetwear brands were seen as an extension of hip-hop artists' fashion influence, as musicians were not only aspirational style icons, but also educators, name-dropping luxury designers like Versace in their anthems and cultivating a new generation of label lovers.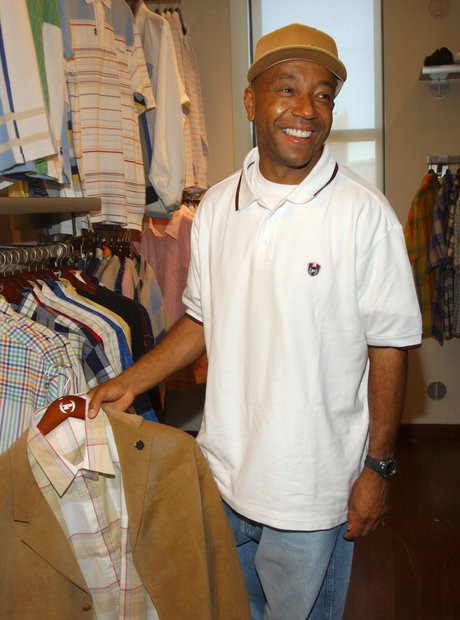 In the late '90s and early '00s, Phat Farm and Baby Phat reigned supreme alongside Tommy Hilfiger and Ralph Lauren (two brands that eventually embraced hip-hop's appreciation) and were sold at mainstream stores like Macy's. Their runway shows at New York Fashion Week were pop-culture happenings that helped merge the worlds of fashion and celebrity, and were attended by everyone from Lil Kim to Brittany Murphy to Vanessa Williams. However, sadly, today, Phat Farm ceases to exist, no Instagram feed, no Twitter account. The brand isn't even listed among Kellwood Apparel's repertoire – the company whom Simmons sold the company to for $140 million back in 2004, and an inquiry to the Kellwood Apparel office was met with, "What's a fat fashion?" by the receptionist, who then transferred the call to voicemail.
Do you think phat fam would succeed in today's fashion society if they were to make a comeback like baby phat?