At this point, I may as well dedicate my blog to bags because that is all I ever seem to talk about.  Have you ever come across anyone that talks about bags as much as I do? Its an obsession I can't wait to feed when my finances finally match my desired lifestyle. Like I said before I am going to have an entire room for my bags alone and I'm guessing I'll need fingerprint key access because I can guarantee you my bag collection will cost A LOT.  The good thing is that if you ever need a bag you know where to come x
So today we're talking about my new discovery the RL50 handbag aka the next best thing to a Birkin. If you're on the waiting list for a Birkin and are just as impatient as I am and you're not looking to buy a second-hand bag or some cheap knockoff then I think this is the bag for you. Although there may be cheaper alternatives on those Instagram sites it really isn't worth it. I've said it time and time again and I will say it again bags, especially designers ones are investment pieces, they are so much more than just accessories, why else do you think the Birkin increases in price every year? Also, this is the RL50 bag one that represents the core values and classic aesthetic that underline the Ralph Lauren brand so I know for a fact that in the next 25 years this bag will be worth way more than the£1,655.00 that it is worth right now. You know how people invest in housing projects, I invest in bags.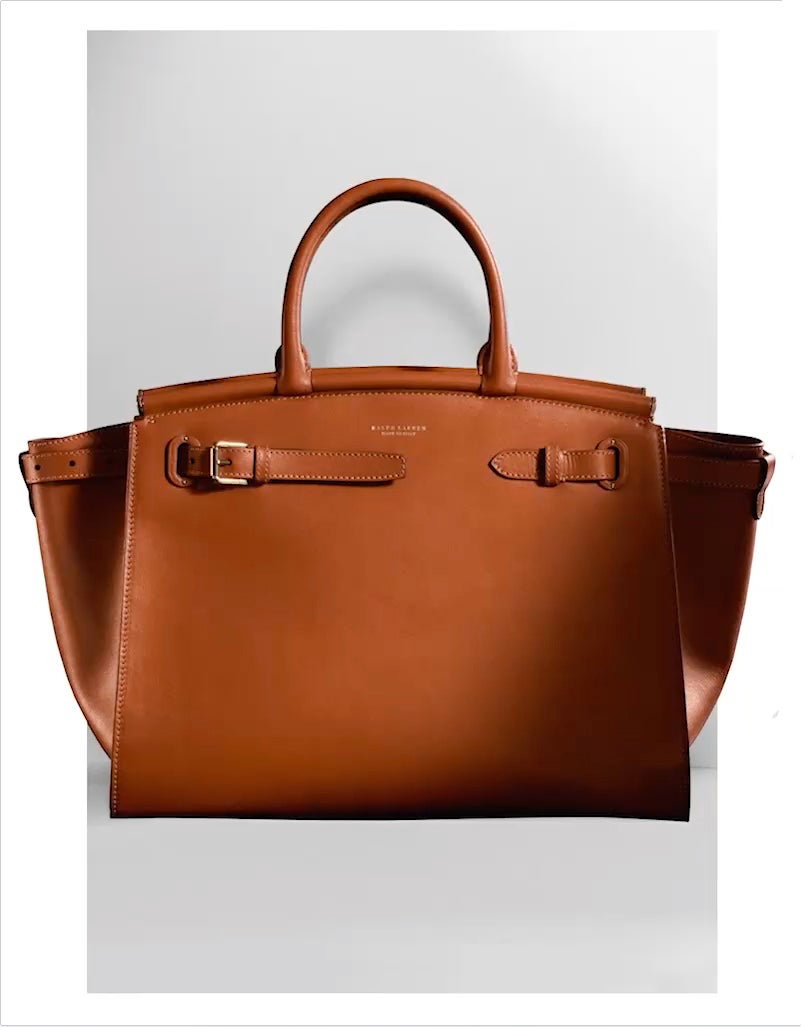 You cannot tell me that these don't look alike? There are obviously difference like the gold detailing and buckles but the overall structure is the same – it's sort of a hybrid of the Celine luggage bag and the Birkin. tell me I'm lying.
The full collection doesn't launch until June 🙁 but until then we can start saving our pennies! – https://www.ralphlauren.co.uk/en/women/ralph-lauren-collection/the-rl50-handbag/7061112