When I tell you the law of attraction is so real, I cannot express to you how powerful words are! Essentially, the law of attraction states that whatever consumes your thoughts is what you will eventually get in life. So, if you think of all the things you don't want in your life, you'll only get the things you don't want. In other words, "thoughts can become things" and we have the ability to create our own realities. Therefore positive affirmations will 99% of the time result in the life you want to live. However what most people don't understand when it comes to speaking things into existence (I think I have mentioned this in one of my decade posts) is the fact that you need to work towards your affirmations, you can not say that you will be a millionaire and just sit at home expecting the universe to deliver. As much as life is about luck, it is also about hard work! But another thing that people also need to understand is that the universe may not give you exactly what you want or deliver in the way you expected but in the end, you will eventually be where you're meant to be, things that "don't go to plan" often end up being the things that change your life for the better, help you find happiness and move you away from things that were never really right for you. Rejection is the best redirection!
Sorry for the spiritual waffle but I had to give you guys some context on my trip. I remember from the minute I started high school I had always said that I would interracial across Europe with my friends when I turn 18 but as you can tell by the title that didn't happen, instead I got to road trip across Europe with my cousin and it has to be the best experience of my entire life and I am so grateful every day that I got to do that! We spent 2 weeks travelling in a range rover like the bouijee bitches that we are lol (the two of us would not last an hour on an interracial train because we're high maintenance af) – we went to Germany, Switzerland, Spain, Itlay and ended our trip in the south of France. Anyone who has ever thought of going on a road trip I would 100% recommend it, it's a memory that I will treasure for my entire life and definitely something I wanna do when I have a family of my own. Imagine how amazing it would be to go on an adventure full of culture with your husband and children! I can't wait!!!
I remember at the start of the year I had proclaimed that I had wanted to travel a lot in 2019 but God delivered in ways I could never have imagined and I am forever grateful that I went to so many places last year and I cannot wait to give you guys more of an insight into my personal life because I feel like I never really let you in on my life as an individual, I just voice my opinions on the things I blog about. But I mean there's no better time to start a new blog series than RN, after all, we have all the time in the world in this self-isolation period. And who knows, I might give you guys a little inspiration on where to go when all of this is over! Stay safe and keep hoping!
Stop One – Luxembourg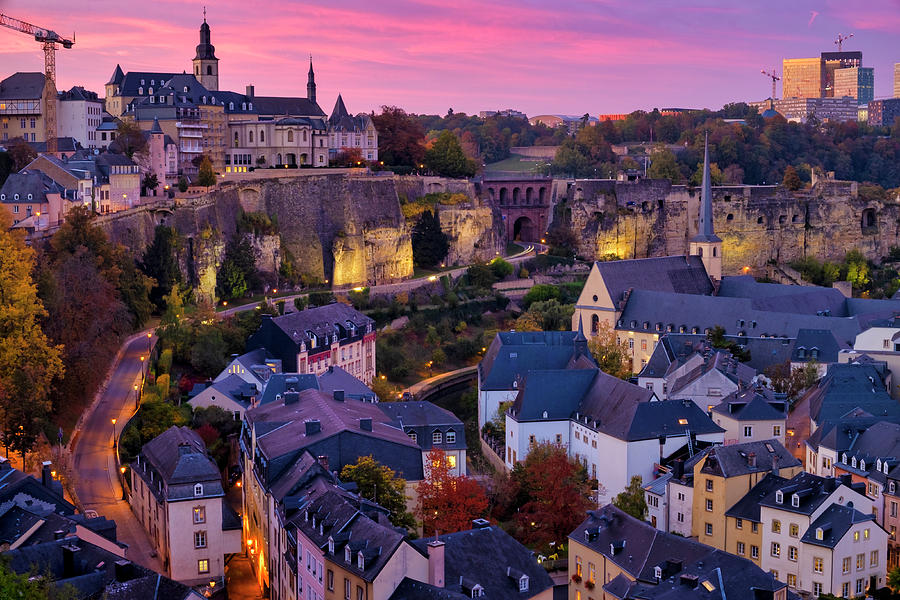 So my cousin actually lives in Luxembourg and this is where I started my journey. I had always thought that Luxembourg was in the South of France but it turns out that it's actually surrounded by Belgium, France and Germany. This is one of the world smallest countries and without a doubt the cleanest and safest country I have ever been to as well! This girl told me she lived in the ghetto, so being from England I was expecting the worst, but I soon realised that what I would refer to as ghetto is completely different to what Luxembourgers refer to as a ghetto. – there was literally a cute bakery across the road and a Sephora less than 15ft away. Literally everyone in this country is the definition of class – from the way they live to their etiquette to where they shop to where they eat and what eat. I felt like I had entered a completely new world and I loved it! If I was to ever become a country it would be Luxembourg, it is me in so many ways; everything in that city/country is luxurious, stylish, classy, clean and just wow.
I was only here for about a day and a half but can I just say how expensive McDonalds in that country is loool – when I saw the prices best believe I almost had a heart attack. It's quite a small city so I spent my day touring and entering luxury boutiques and this has to be my favourite thing about Luxembourg; their customer service is undefeated. Have you noticed that when you walk into the likes of Gucci, Chanel and YSL etc here in the U.K. the workers look at you as if you can't afford the items their selling, over there it's the complete opposite and they treat you with the uttermost respect, they treat everyone who walks in the same, they do not discriminate which is why you will never catch me at Champs-Élysées, Luxembourg is my number one when it comes to luxury shopping!
Here are some pictures from my day in Luxembourg;