Italy is a country that is well known for it's amazing food so it is no surprise that there are many amazing Michelin star restaurants in Rome. They offer creative and surprising interpretations of international, Mediterranean and traditional Roman cuisine! If you're a lover of gourmet foods like myself you will be overwhelmed with choices of fine dining in Rome.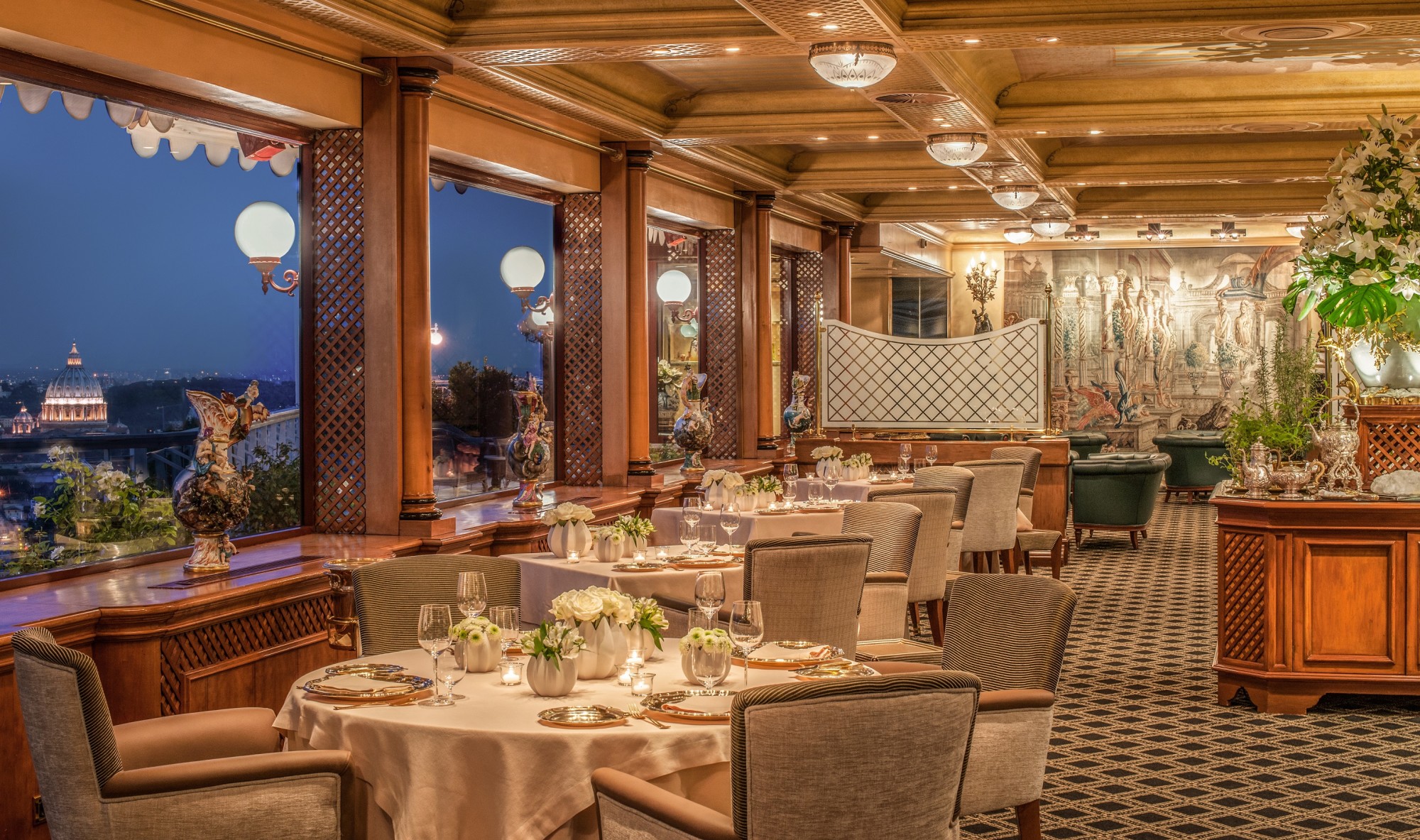 Located inside the 5-star Rome Cavalieri Hotel, this renowned luxury hotel restaurant has magnificent city panoramas from the roof.along with serving gourmet Italian cuisine. There is even a wine cellar with 53,000 bottles from 1888 to the present, talk about a range of choice! The decor includes rare tapestries, paintings, sculptures, and blown glass give the restaurant an atmosphere of class, luxury, and excellence. It is rated 3 stars in the Michelin guide, La Pergola is routinely voted the best in Rome, one of the best in Italy, and one of the best in the world.
Rome is full of amazing restaurants with amazing views and amazing cuisine, but very few of them are able to combine the two in such an effective way as Imàgo. Great swathes of glass give a fantastic panoramic view of Rome. And a great culinary staff serve up a memorable meal, made to the highest standards.
This 2 star restaurant is located near the Tiber in the heart of the city focuses on modern, stimulating cuisine. Though many of their dishes are based on Italian classics, you may not recognise them as such. Their dishes are arranged with the utmost care; it seems almost a crime to ingest such works of art.
Oliver Glowig is located in the midst of the Borghese gardens, with the Aldrovandi, Villa Borghese hotel. This beautiful setting means outdoor dining is a real treat at Oliver Glowig. The cuisine here occupies a middle ground between traditional and experimental gastronomy, with new and exciting dishes based on old ingredients and traditions.
It is worth eating at La Terrazza solely for the view. All of Rome's legendary skyline is visible from the top floor. Coupled with its impressive variety of dishes and the quality with which they are crafted and presented, La Terrazza is a very compelling choice for dinner in Rome.